African Mark Making on Paper and Fabric
Saturday March 20, 2021 at 10:00 AM EDT– 4:00 PM EDT
$125
Students will explore the Art of Mark making using a variety of tools and techniques to form a resist, creating patterns and textures when dyeing with Indigo. Adire Alabela, which means wax resist, is the Yoruba version of batik. Using wood stamps, stencils, or foam rubber, beeswax or paraffin wax is applied to the fabric. The fabric is then dyed and the process is repeated with the next color. Adire Oniko is tied or wrapped with raffia to resist the dye. Two different tie-dye techniques will be taught using raffia. Stitch resist is when raffia is sewn with a needle into fabric to create design. The second process uses raffia and sometimes assorted seeds or other small items to tie designs into fabric by hand. Once the designs have been created, the fabric is dyed and dried before the raffia is taken out to show off the resist patterns. We will explore African Designs and Adire patterns while discovering the origin of Indigo in the Americas and its importance.
Tony Williams is a Cleveland based artist who's approach to works of art is like the Ashanti proverb. "You must you must act as if it's impossible to fail." Whether working in paper or a fabric quilt, or a pen and ink illustrations, his sense of design and line quality are always present in his work. A former student of the Cleveland Institute of Art, and a graduate of the Art of the Institute of Pittsburgh 1983, Tony uses his life experience as a catalyst for his work. A self-taught Indigo artist, costume designer and Accessory designer in New York's garment industry have molded and shaped his view and eye for design. Tony uses his willingness to experiment and try new techniques and methods to expresses Art. Tony's work has been shown in numerous local and national juried exhibits, int
ernational exhibitions and publications have featured his work. Tony is currently working with Indigo on paper, writing and illustrating children's' books.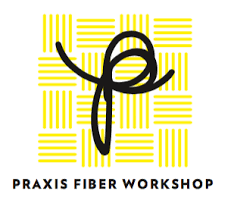 praxisfiberworkshop.com/product/african-mark-making-mar-20
15301 Waterloo Road, Cleveland OH44110